MetaFork
is a compilation framework for concurrency platforms targeting hardware acceleration technologies. As of today, it consists of a multithreaded language, also called MetaFork, and software tools for performing automatic program translations between
CilkPlus
,
OpenMP
and MetaFork.

The specifications of the MetaFork language together with experimental data and a second release of the MetaFork framework is now available for download.

MetaFork-to-CUDA code generator is available.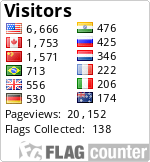 Acknowledgements
The development team is grateful to Sushek Shekar for his participation to the MetaFork project during his Masters Thesis.
We are also grateful to the Compiler Development Team at the IBM Toronto Labs, in particular Priya Unnikrishnan and Abdoul-Kader Keita for their support and advice.
---
ORCCA Lab, Department of Computer Science, The University of Western Ontario, London, Ontario, Canada N6A 5B7